>Immune Media is a video production company in Portland, Oregon that works with education programs to offer students worksite learning and professional media experiences.
When clients hire Immune Media to produce documentary photo and video projects, they are also creating meaningful opportunities for young people to participate in the creative process.
---
Lee Emmert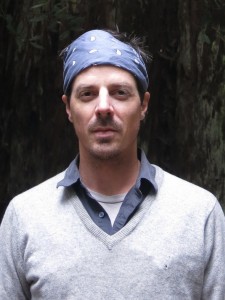 Lee has been a media producer since 1997, and a regular contributor to Time Magazine, Fast Company, Forbes and other publications.  He has degrees in Journalism, Art, Philosophy, and Education.
Lee has taught photojournalism and multimedia courses at the University of Oregon since 2008, and is a Digital Arts department head with the Evergreen School District.  He is committed to effecting positive change on the lives of youth, and serves as a Lead Teaching Artist for Caldera Arts, a high school tennis coach, and on the board of North Portland's Kids N' Tennis nonprofit.
Emmert was chosen as the inaugural recipient of the College Board's 2012 Award for Excellence and Innovation in the Arts for the Immune System program. See more here.